On Call Doctors
We share call with six other doctors, who I trust completely for your after hours questions, and hospital care. I am usually on call Fridays, but there are certain weeks with different days. If you are concerned with who is on call, please call the office, and they will be able to give you the call schedule. Meet and greets with the on call doctors are welcomed, and our front desk staff has the practice information for all the doctors. Below you will find basic bios for all the shared call doctors.
Mission OB/GYN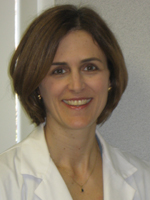 Dr. Stephanie Paluda is a board certified OB/GYN. She graduated from Albion College with a degree in Chemistry, and then earned her medical degree from Wayne State University School of Medicine. She completed her residency in Obstetrics and Gynecology at William Beaumont Hospital Royal Oak. She is the mother of three, and a full time OB/GYN, so free time is hard to come by, but when she finds it, she enjoys skiing and hiking with her kids and husband at her Shanty Creek get away up north.
---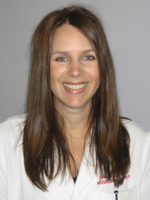 Dr. Kristen Wuckert attended Michigan State University for her undergrad, and earned a B.S. in Physiology. She then began her medical training at Wisconsin School of Medicine, but transferred after one year to be closer to her family, and completed her degree at the Wayne State University School of Medicine. She is another graduate of Beaumont's OB/GYN residency program. She is the mother of two boys, and in her spare time she enjoys playing tennis, and spending time at the lake with her family.
---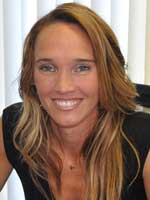 Dr. Caprice McGrail began her schooling at the University of Michigan, earning her undergraduate degree in Cellular and Molecular Biology. Like her partners, she earned her medical degree at the Wayne State University Medical School. She spent her first year of residency at Hutzel Hospital, and then transferred to St. Joseph Mercy Hospital in Ann Arbor to complete her OB/GYN training. Despite being a mother of two, Dr. McGrail finds time to escape to the yoga studio,and to train for her yearly marathon pursuits. She enjoys traveling with her husband whenever time permits.
---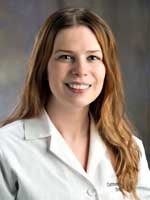 Dr. Catherine Pokropek earned her medical degree from the MSU College of Human Medicine. She is a member of the American Medical Association, and of the American College of Obstetricians and Gynecologists. She enjoys spending time with her family, and cooking. She is fluent in Polish, and is active in the Polish community.
---
Modern OB/GYN

Dr. Jay Fisher has been in practice since 1996. He earned his undergraduate degree from the University of Michigan and medical degree at Wayne State University School of Medicine. Dr. Fisher completed his training at William Beaumont Hospital's Residency Program in Obstetrics and Gynecology. He and his wife, Lisa, have three children (Ben, Jessica and Daniel) and he enjoys biking, swimming, and coaching T-ball.
---

Dr. Lori Shoha has been in private practice since 1996. She earned her undergraduate degree and medical degree from the University of Michigan. Dr. Shoha completed her residency at Lutheran General Hospital in Chicago. Dr. Shoha and her husband, Steve have two children (Charlie and Stella). She enjoys being a mother, yoga, watercolor painting, playing guitar, and water skiing.
---
Premier Women's Health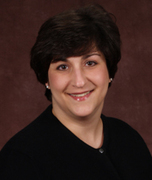 Dr. Christine Matoian received her undergraduate degree in biomedical science from the University of Michigan, and continued on to receive her medical degree from the University of Michigan Medical School. She completed her OB/GYN residency at the University of Cincinnati Hospitals. She is passionate about reading, cooking, and traveling.
---